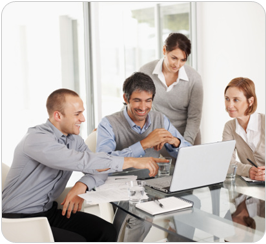 Ahmed Enterprises - How we Work
On receipt of requirements of manpower from our clients.
We search our panel of candidates to meet exact job specification.
In case suitable candidate not available in the panel.
Advertise vacancy in Newspaper/website.
Screen a large number of Applications.
Interview by experts to short-list
Practical Technical tests in workshop/sites.
Final Interview by the employers/His Delegates Authoriz Rep.
Complete Medical Exams. INC x-ray, Blood & wrine tests
Obtain a visa an passport of the selected Emplayeels.
Departure from the Airport.